Root Canals
Terrible Toothache? We Have the Answer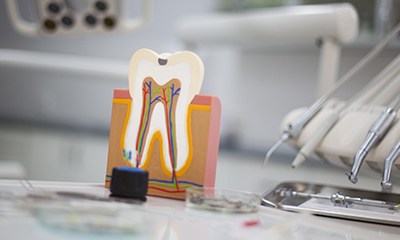 If you have the kind of toothache that is so bad you can't really function normally, then it's probably a dental pulp infection. The dental pulp is a small bit of nerve tissue located at the center of each tooth, and it can sometimes become exposed to bacteria because of a cavity or crack in the enamel. Either way, the end result is usually quite a bit of dental pain, but a root canal is specifically designed to fix this problem and can even save teeth that would otherwise have to be extracted.
Why Choose Angel Smile Dental Care for Root Canals?
Patient comfort comes first
Same-day emergency appointments available
Kind, friendly, & highly-skilled team
Your Quick Guide to Root Canals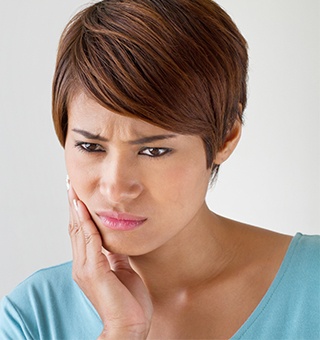 When a patient comes to see us with a hurting tooth, we always give them an exam. If we determine that the problem is the dental pulp and they need a root canal, the procedure will involve the following steps:
First, the treatment area will be adequately numbed with local anesthetic.
Once a patient can't feel anything, a small hole is created in the enamel.
This allows the dentist to reach and remove the infected pulp.
Then, the inside of the tooth will be cleaned, sanitized, and filled.
A temporary restoration will be placed over the tooth, and at a follow-up appointment, the patient will receive a brand new crown.
Thanks to modern dental tools and techniques, most patients compare this often-feared procedure to getting a small filling!