Dental Crowns
A Secure, Strong and Attractive Restoration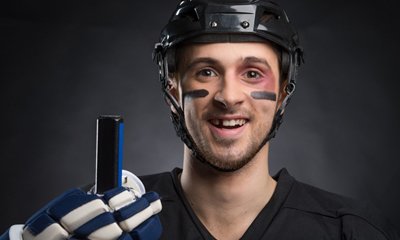 Whether you have a badly worn, damaged or missing tooth, a dental crown can restore your functionality and recreate a symmetrical smile. With the expert care of either Dr. Baranovsky, Dr. Tkachuk or Dr. Soboleva, you'll leave our Mt. Prospect office with a brand-new, lasting fixture and a smile that you can be proud of. The process is simple; it starts by reaching out to one of our friendly staff members to schedule a visit today!
Why Choose Angel Smile Dental Care for Dental Crowns?
Lifelike metal free restorations available
Every treatment custom-designed for each patient
Able to handle even the most complex cases
What is a Dental Crown?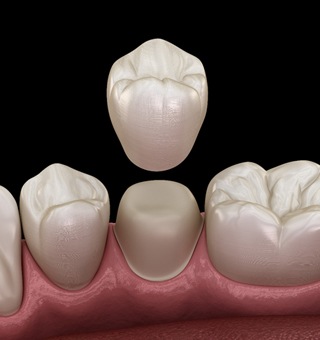 Dental crowns are fixtures that restore the part of the tooth that is visible above the gum line. Like a cap, it fits atop the existing structure or replaces a missing tooth. The new crown, made from a mixture of high-grade ceramics and composite resin, is custom-designed by one of our Angel Smile Dental Care dentists to match your other teeth in size, color and shape, while restoring the functionality of your missing of damaged tooth.
Here's how the process involves:
Restorative Work – We'll start the process by performing any restorative work that may need to be done, like the removal of harmful bacteria and the filling of the tooth that are associated with root canal therapy.
Bite Impressions – Bite impressions are then taken that will be sent to one of our trusted lab partners to create the final crown restoration. Meanwhile, we'll fit you with a temporary crown to protect your tooth.
Placement – Once your new crown returns from the lab, we'll invite you back to our office to have it securely placed using dental cement.
Are You a Candidate for a Dental Crown?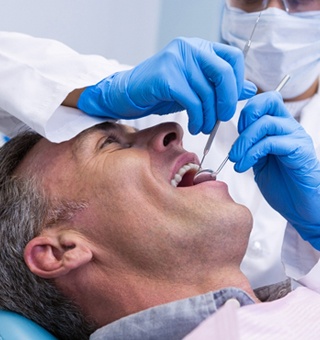 If you're missing a single tooth, you need root canal therapy to address severe tooth decay and pain, you have a previous amalgam filling that needs restoration or you have a weakened tooth structure, you may be a good candidate for a dental crown. However, the best way to know for sure is to visit our Mt. Prospect office to be examined by one of our highly-skilled dentists. Therefore, all the guessing can be eliminated and you can move forward with a plan of action to restore your oral health to excellence.
The Benefits and Expectations of Dental Crown Placement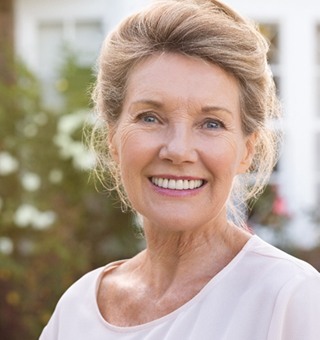 Once you receive your new dental crown, you stand to gain several benefits. For starters, it will help to prevent any unwanted shifting of your other teeth. It will also llow you to perform functions like chewing food and pronouncing words in a normal fashion, and you'll have greater confidence from having a symmetrical smile.
Typically, after a dental crown is placed, there won't be much pain. However, if there is any slight discomfort, it can easily be managed with an over-the-counter pain reliever. Then, to protect the new fixture and to ensure it lasts as long as possible, we encourage you to maintain excellent dental hygiene habits, which should include brushing and flossing your teeth at least two times a day. It's also in your best interest to visit your dentist at our Mt. Prospect office semi-annually for preventive care. Therefore, you can enjoy your beautiful crown restoration for years to come.
To learn more about the dental crown process and your eligibility, contact us today to request a visit!