Orthodontics
Everything You Need for a Straight Smile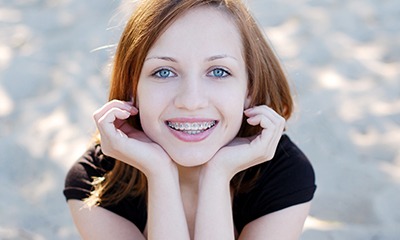 Think it's time for your child to get braces? Ready to finally straighten your own teeth? Whatever you might need, you'll find it here at Angel Smile Dental Care! Our comprehensive services also include orthodontic treatment for children and adults alike, making it nice and easy for families to get the straighter, healthier, and more attractive smiles they desire. To schedule an orthodontic consultation with our friendly team, contact us today.
Why Choose Angel Smile Dental Care for Orthodontics?
Treatments are fully personalized for each patient
Invisalign: Straighter teeth without metal braces
Able to help children, teens, & adults all under one roof.
Traditional Braces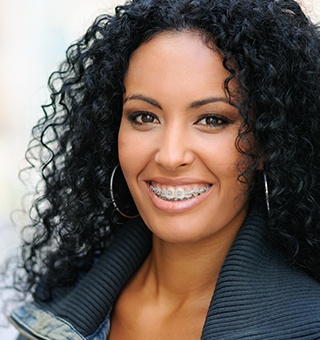 Traditional metal braces have straightened countless smiles over the decades, and they are still one of the most effective treatments when it comes to fixing crooked teeth and misaligned bites. Modern-day braces thankfully have a much more subtle appearance compared to the past, but they still work using the same trusted method: a wire placed along a row of teeth applies a consistent pressure that slowly shifts them into the proper positions. Because of their reliability, durability, and affordability, they are still the ideal solution for child patients.
Learn More
Invisalign® Clear Braces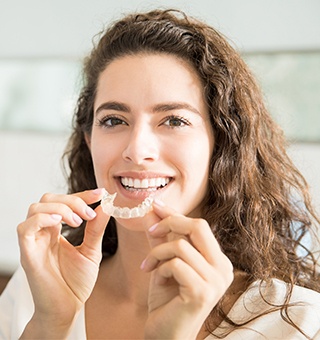 Plenty of adults would love to straighten their teeth, but the thought of facing the world with metal braces is enough to make most avoid treatment altogether. That's no longer necessary thanks to Invisalign! Using a series of thin, clear plastic aligners, patients can effortlessly straighten their teeth while their friends and coworkers never notice their treatment. The aligners practically disappear when worn, and they are removable as well, meaning patients can easily maintain their normal diet and brushing habits.