Invisalign
Straighten Your Smile without Metal Braces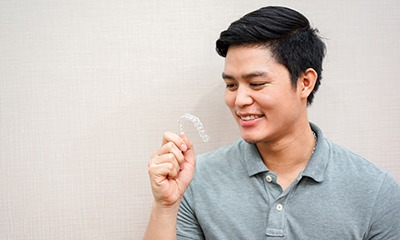 In the past, if you wanted to straighten your teeth, traditional metal braces were your only option. With brackets and wires, these braces pull and force teeth into position, can feel uncomfortable, and can require years of treatment to achieve the final results. But nowadays our team at Angel Smile Dental Care is proud to offer another solution—Invisalign clear braces. This revolutionary system uses a series of clear plastic alignment trays that practically disappear when worn. If you are interested in Invisalign treatment, don't hesitate to contact our office for a consultation.
Why Choose Angel Smile Dental Care for Invisalign?
Experienced dentists who genuinely care
Metal-free treatment for straighter teeth
Friendly, highly trained team of dental professionals
How Invisalign Works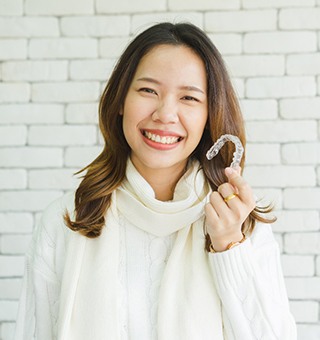 Invisalign uses customized trays that gently and progressively guide teeth into their ideal alignment. The process is straightforward and simple. You wear the aligners for 20 to 22 hours every day, taking them out only to eat and maintain your teeth. After about two weeks, you're ready to switch to the next set of aligners. About every 6 to 8 weeks, you'll come into our Mt Prospect office to make sure that everything is going according to plan. Within 8 to 18 months, you'll have the smile of your dreams.
Why You Need Invisalign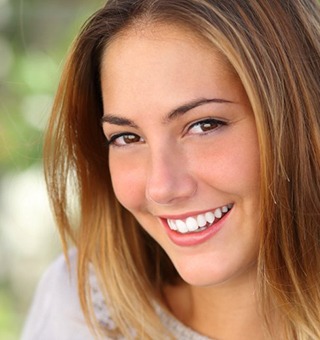 Invisalign's clear aligners can be used to treat mild to moderate orthodontic problems, including the following
Crowded Teeth
When teeth are positioned too close together, it can be difficult to keep your smile clean and healthy. Crowded teeth can create pockets where bacteria and plaque can hide, potentially causing problems for your oral health.
Gaps between Teeth
Not only can spaces between your teeth look unappealing but they can also provide a place for food particles and plaque to accumulate, leading to tooth decay or gum disease.
Misaligned Bite
If your upper and lower teeth aren't properly aligned, you can experience jaw pain, excessive wear on your tooth enamel, and inefficient eating. Invisalign can correct an overbite, underbite, and crossbite for a healthier, more aesthetically pleasing smile.
Benefits of Invisalign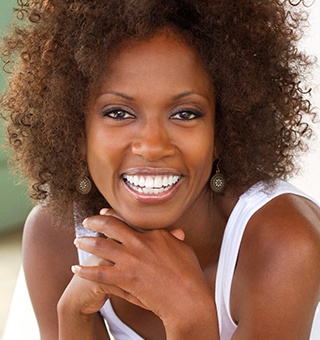 Compared to traditional braces, Invisalign has many advantages, including:
Subtle appearance—it's hard to hide the metal brackets and wires of traditional braces, but Invisalign clear aligners are barely noticeable and preserve your aesthetics during treatment.
Faster results—while metal braces can take 24 to 36 months, Invisalign treatment typically lasts at most 18 months.
Comfortable treatment—instead of pokey wires and brackets that can cut your lips and cheeks, you can have smooth trays that are specifically made to fit your unique mouth.
No diet restrictions—metal braces require that you avoid certain foods during treatment, but with Invisalign, you can easily take out the aligners and eat whatever you want. Just remember to brush and floss before putting your aligners back in.
Cost of Invisalign
Each smile is unique, and the duration of treatment can vary from patient to patient. As a result, you'll need to schedule a consultation with one of our experienced dentists here at Angel Smile Dental Care. During this appointment, we'll be able to tell you about how long Invisalign treatment would take and how much it would cost. Keep in mind that with shorter treatment and fewer visits to our office, there may be some cases where Invisalign is more cost effective than traditional braces.
Our experts would love to help you determine the orthodontic option that would best meet your needs, so give us a call today!