Missing One Tooth
Fill the Empty Space in Your Smile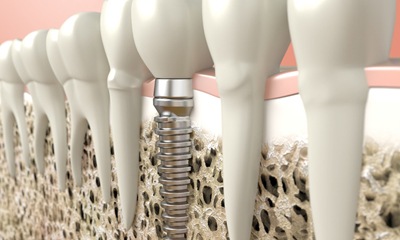 Despite the constant emerging of new dental technologies and treatments, tooth loss is still a common problem for many Americans. In fact, 120 million adults in the U.S. are missing at least one tooth. Whether from decay, disease, or trauma, you need an effective solution to rebuild a complete smile if you are among those missing one tooth. You now have two options to fill the empty space. At Angel Smile Dental Care, we will help you invest in your oral health using the treatment that is right for you.
Single Tooth Replacement Options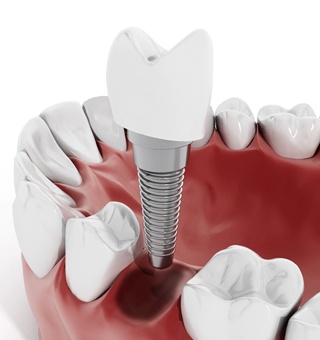 When only one tooth is missing, it should still be at the top of your priority list to have it replaced. When you lose a tooth, you also lost the root. As a result, your jawbone will not be stimulated, so it will deteriorate. Over time, your remaining teeth lose the support they need to stay in place. This creates alignment issues that increase your risk of tooth decay and gum disease. You are also likely to lose the adjacent teeth in the future. You can preserve your smile using a prosthetic. Depending on your preferences and oral health, you may benefit from:
Fixed Bridge: The most traditional treatment to replace a single tooth is a bridge and crowns. A prosthetic tooth is designed to mimic the appearance of your natural teeth. It is held in place by reshaping your adjacent teeth to bond dental crowns to them. Although a fixed bridge is effective, it requires you to permanently alter healthy teeth.
Single Tooth Implant: A dental implant replaces the entire structure of the tooth, including the root. An implant post is surgically placed into your jawbone to support a custom-made dental crown that is attached using an abutment. This treatment gives you the next best thing to your real tooth, and it has the potential to last for a lifetime.
Benefits of Dental Implants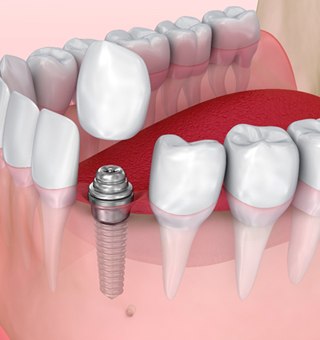 Most dental prosthetics only replace the visible portion of the tooth, but dental implants go a step further. They are the only treatment to restore the entire structure of the tooth. Replacing both the root and crown allows you to achieve several benefits that are not possible with a fixed bridge, such as:
Over a 95% success rate for a predictable and reliable solution.
All-ceramic material makes your crown look natural.
Regain as much as 70% of your biting force.
Does not alter healthy teeth to support it.
Stimulates your jaw to encourage new bone growth to stop dental drift.
Reduces your risk of tooth decay, gum disease, and additional tooth loss.
Provides your facial tissues with support to maintain a youthful appearance.
Easy maintenance and care.
Long-term, cost-effective solution that can last for decades.
Schedule Your Consultation Today!
You can overcome the challenges of a missing tooth and invest in your confidence with dental implants. If you are ready to complete your smile, contact our office today to schedule your consultation. We look forward to rebuilding your smile.