Restorative Dentistry
Bring Back Your Healthy Smile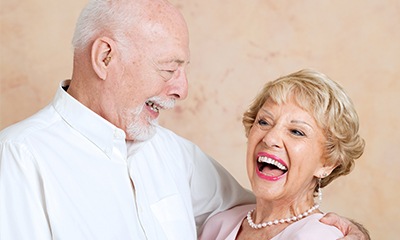 Everyone needs a little restorative dentistry from time to time. The teeth are certainly strong, but they aren't invincible. Problems like cavities, chips, cracks, and fractures can all lead to a smile that doesn't look or function as good as it should. Thankfully, our team has the expertise to basically turn back the clock for your teeth using our skilled hands and the most lifelike materials available today. Whether you need a little work or a lot, you can trust Angel Smiles Dental Care to deliver the beautiful, natural-looking results you deserve. To learn more about your smile repair options, contact us today.
Why Choose Angel Smile Dental Care for Restorative Dentistry?
Lifelike metal-free restorations available
Every treatment custom-designed for each patient
Able to handle even the most complex cases
Dental Crowns & Bridges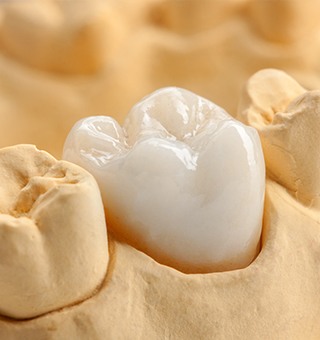 A dental crown gets its name from the fact that it literally sits on top of a natural tooth, and this allows it to both protect the tooth as well as restore any damaged or missing enamel. We primarily use crowns to repair large cavities, mend broken teeth, and reinforce root canal treated teeth. When paired with a dental implant, they can also serve as a strong and reliable tooth replacement.
A dental bridge is quite literal, in that it actually bridges the gap left by one or more missing teeth in a row. It does this by having prosthetic teeth attached to dental crowns placed on the teeth surrounding the gap. Bridges not only restore the original look of the smile, but they also bring back normal chewing function, plus they provide support for the muscles in the lips and face to improve a person's appearance even when they aren't smiling.
Tooth-Colored Fillings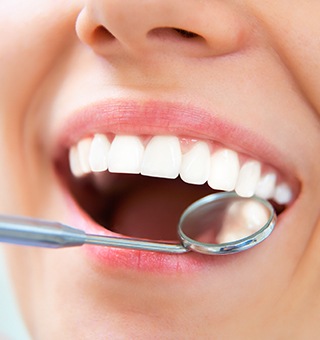 Traditional amalgam fillings look unnatural, stick out in the smile, and often lead to an increase in sensitivity, and that's exactly why we don't use them! Instead, tooth-colored fillings, which are made using a composite resin, can be shaded to seamlessly blend with a patient's enamel, making the restoration practically invisible. Plus, because they are 100% metal-free, patients don't have to worry about their repaired tooth becoming more sensitive to hot and cold temperatures.
Full & Partial Dentures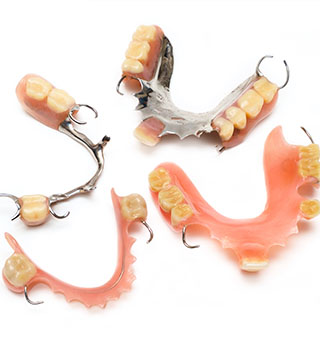 For tooth replacement, you have lots of options. Dentures and partial dentures are an affordable, removable way to replace your missing teeth. If you've been without teeth or suffering from a dental disease for a while, you may have lost too much bone to support dental implants. A denture or partial may be the right solution for you. You may also find that dentures and partials better fit your budget. There's no need to be concerned about the look and feel of your dentures or partial denture.
One-Visit Dental Restorations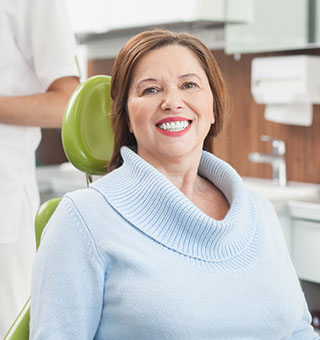 Previously, dental restorations would require multiple appointments, taking up a lot of a patient's time and plenty of waiting in between visits. Whenever possible, our team is happy to shorten this process while still maintaining a high level of quality. Our one-visit restorations can be fully completed during a single appointment, which means you can walk in with a hurting or incomplete tooth and leave with an attractive, fully functional smile.
Full Mouth Reconstruction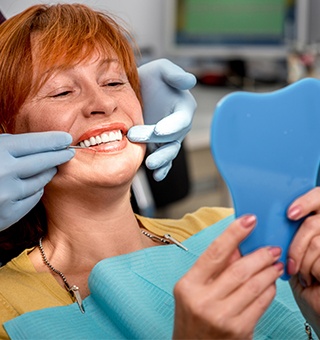 We often see people whose mouths have been completely debilitated due to multiple missing teeth, and often, these patients feel completely overwhelmed and don't even know where to begin when it comes to repairing their smile. At Angel Smile Dental Care, we're ready to give them hope, because our team is able to handle even the most complex dental cases with ease. We can sit down with a patient, discuss their concerns and goals, and then put together a personalized treatment plan that combines multiple procedures that will fully restore their smile's look, strength, and function all at the same time.