Checkups & Cleanings
Enjoy a Happy and Healthy Smile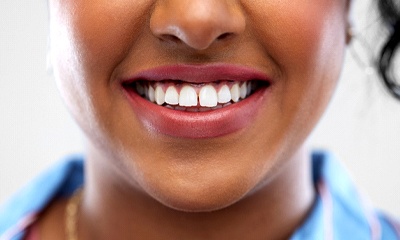 Even though you may be diligent about brushing and flossing your teeth at home, that can't always keep oral health problems at bay. At Angel Smile Dental Care, we focus on providing our patients with high-quality and thorough preventive treatments like routine checkups and cleanings to prevent them from having to deal with severe issues like tooth infections. We take the time to examine your mouth and develop individualized treatment plans to keep the small problems from turning into big ones. Plus, we offer our patients comprehensive care, allowing you to get all of the necessary dental care you need under one roof. If it's been longer than six months since you've had a dental checkup and cleaning, be sure to contact us today. We offer convenient appointment hours to work around your entire family's schedule.
Why Choose Angel Smile Dental Care For Checkups & Cleanings?
Comprehensive Dental Care
Open Six Days a Week
Multilingual Dental Team
What Happens During A Checkup and Cleaning?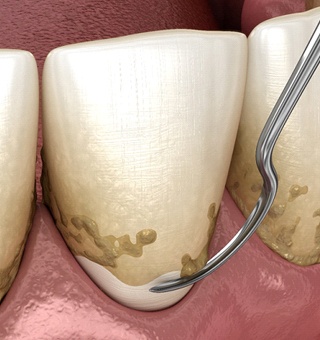 Each time you visit Angel Smile Dental Care for your semi-annual appointment, your visit will be split up into two parts: the checkup and the cleaning. Typically, routine visits take place over the course of an hour, depending on how much plaque and tartar has built up along your gumline. We may also administer additional treatment for common oral health problems like cavities if necessary. Once you get checked in, one of our dental professionals will take you back to a treatment room.
During your checkup, one of our dentists may take X-rays if it's necessary. They'll examine your mouth for any signs of gum disease, tooth decay, and other oral health problems. This way, they're able to spot the problem early and immediately treat it before it causes you any discomfort. They'll then conduct an oral cancer screening, inspecting your lips, throat, mouth, and oral tissues for any abnormalities or symptoms like red and white patches. Once the examination is complete, one of our dental hygienists will come in to conduct a professional cleaning.
Our office is equipped with specially designed dental tools like scalers and dental mirrors to help clear plaque and tartar from the hard-to-reach places of your mouth that you can't get to with a regular toothbrush. This helps control the accumulation of harmful oral bacteria and other substances that cause common oral issues. Next, we'll polish your teeth using a special substance called prophylaxis paste. It's gritty in texture, allowing it to erase surface stains, leaving your teeth looking and feeling great. Lastly, we'll floss between each of your teeth to remove food particles and plaque.
Why Is Preventive Dental Care So Important?
Preventive dental care is a vital part of maintaining optimal oral health. Here are six reasons that you won't want to forget to schedule your regular checkup and cleaning at Angel Smile Dental Care:
Detect oral cancer early, increasing the chance of successful treatment.
Remove plaque and tartar to prevent cavities from developing.
Spot and treat gum disease before it's too late.
Keep bad oral habits like tobacco use and teeth grinding in check.
Spot hidden problems with digital X-rays.
No matter what way you slice it, semi-annual checkups and cleanings can save you from dealing with stressful situations down the road. At Angel Smile Dental Care, our top priority is looking after your wellbeing, and we can do that by treating the small problems before they have an opportunity to become more severe. Contact us to schedule your routine visit today!