Emergency Dentistry
Toothache? Oral Injury? We're Here to Help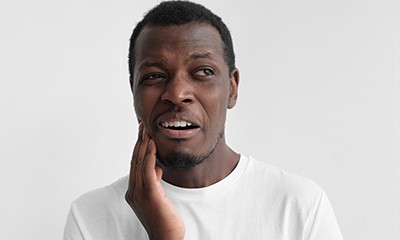 Ideally, a patient is able to schedule their dental appointment ahead of time, but in cases of severe dental pain or damage, immediate care is often necessary. If you or a loved one are dealing with a severe toothache or serious oral injury, go ahead and give Angel Smile Dental Care a call. We'll be happy to help you over the phone and even schedule a same-day appointment so you can get the relief you need right away.
Why Choose Angel Smile Dental Care for Emergency Dentistry?
Same-day appointments available for urgent patients
Team of 3 highly-skilled dentists on staff
Multilingual team that speaks Ukrainian, Russian, & Polish
How to Handle Common Dental Emergencies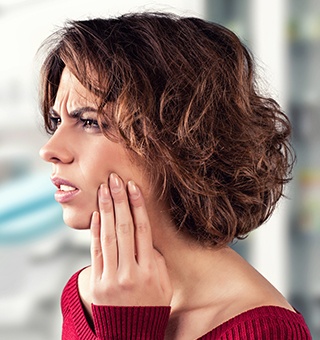 Dental emergencies tend to either happen in the blink of an eye, like with an accident or take months to develop, such as with a toothache. In either case, seeking out professional help as soon as possible is the best way to relieve pain and limit any damage to the teeth. However, if you're unable to make it to our dental office immediately, there are a few things you can do at home to help take control of any situation:
Toothaches
For a minor toothache, rinse and floss around the tooth to remove anything that might be stuck and causing irritation. If this doesn't fix the problem, or if the pain is sharp, it's OK to take an OTC medication, and using a cold compress can help numb the face as well.
Chipped/Broken Tooth
Even if the broken tooth isn't causing you any pain, you should still give us a call. Try to find any pieces of the tooth that you can, put them in a safe container, and avoid chewing with it until it can be repaired. If a rough edge is scratching the inside of the mouth, cover it with either a piece of sugarless gum or some dental wax.
Knocked-Out Tooth
A knocked-out tooth can only be reattached within an hour or so after the initial accident, so you need to act fast in this situation! Find the tooth, pick it up by the crown, and rinse it off without disturbing any remaining tissue on the root. See if you can place it back into its socket, and if not, hold it either in the cheek or put it in a container with milk.
Lost Filling/Crown
Find the restoration, rinse off any debris, and try to place it back onto the tooth. If this isn't working, a tiny dab of toothpaste may help. If the exposed tooth feels sensitive at all, an OTC medication can help manage any discomfort.
How to Prevent Dental Emergencies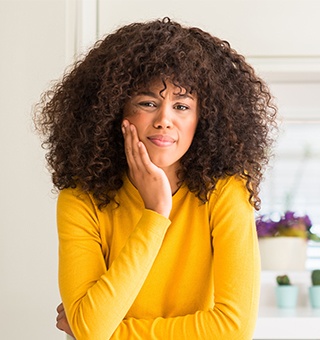 No emergency is 100% preventable, but you can dramatically lower your chances of experiencing a dental accident by following these tips:
Don't use your teeth as tools to open packages, bottles, or remove tags from clothing.
Avoid chewing on hard items like ice, popcorn kernels, pens, pencils, or fingernails.
Wear a mouthguard every time you participate in sports, regardless of the game.
Practice diligent oral hygiene to keep your teeth strong and resistant to breakage.
Get a checkup and cleaning every 6 months so our team can take care of a small problem before it turns into an emergency later.
The Cost of Treating Dental Emergencies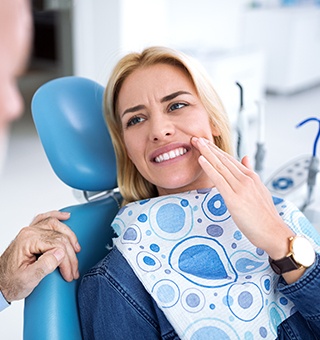 The cost of treating a dental emergency can vary quite a bit from patient to patient depending on their unique situation. Minor toothaches often require just a small filling, while serious injuries may call for a few teeth to be removed and replaced. Our treatment recommendations will be based solely on what will get a patient out of pain the fastest and help us repair any damage. For concerns about large out-of-pocket costs, low-to-no interest financing is easily available through our dental office.