Dental Bridge
Bridging the Gap Between Your Teeth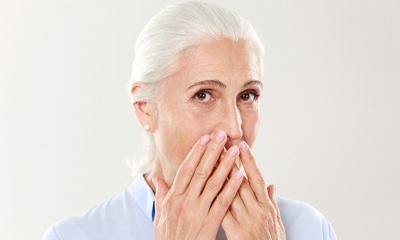 If you're missing any number of teeth, then it's of the utmost importance to have them replaced. That's because the prolonged absence of teeth can lead to such problems as those surrounding the vacated space shifting or, in the case of teeth missing along the bottom row, those directly above them can begin to erupt from the gums. Both issues can cause poor occlusion (bite), and they can lead to gum infection. When you visit our office for a dental bridge to be placed by either Dr. Baranovsky, Dr. Tkachuk or Dr. Soboleva, these problems can be prevented, and you can return to leading a normal life with a fully-functional set of teeth!
What is a Dental Bridge?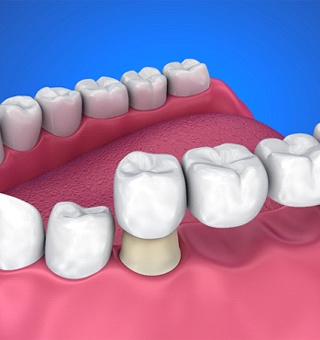 Consisting of a series of porcelain crown prosthetics that are affixed to a single apparatus, a dental bridge is used to replace two or more consecutive missing teeth. As its name suggests, it bridges the gap that remains by being affixed to the surrounding teeth, which act as anchors (called abutments). When you visit us at Angel Smile Dental Center, here's how the dental bridge process works:
Reshaping – Before placing the dental bridge, your dentist will first prepare your adjacent teeth by reshaping them so that dental crowns can be added.
Bite Impressions – Next, we'll capture bite impressions and send them, along with a custom design plan, to an in-network lab that will fabricate the final fixture. Meanwhile, you'll wear a temporary bridge to prevent any damage.
Final Placement – Once the permanent fixture is ready, we'll invite you back to our office to have it securely affixed with the aid of dental cement.
The Benefits of Receiving a Dental Bridge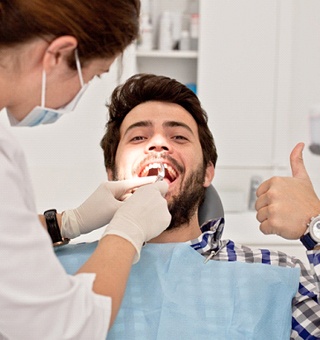 Once the dental bridge is placed, there is less chance of the surrounding teeth shifting and any jawbone degeneration, both of which are common with prolonged tooth loss. Since the porcelain prosthetics that comprise the dental bridge are tooth-colored, you'll also have an aesthetically-pleasing smile that provides a boost in your confidence.
Another perk is that the recovery process is typically pain-free. If, however, there is any discomfort, it can easily be managed by taking an over-the-counter pain reliever like ibuprofen (Advil, Motrin, etc.) or acetaminophen (Tylenol).
Caring for a Dental Bridge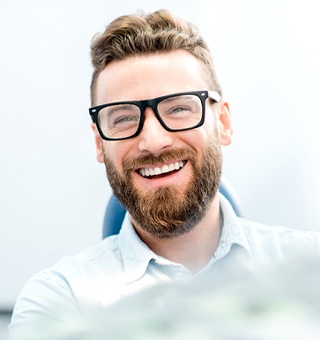 Once your missing teeth are replaced with a dental bridge, the next step is to focus on maintaining your oral health and the new fixture. This should include brushing and flossing at least twice daily to prevent the growth of corrosive bacteria that could weaken the abutment teeth, lead to gum recession and compromise your restoration.
We also recommend six-month visits to our Mt. Prospect office for cleanings and examinations. Therefore, we can monitor the condition of your oral health and address any threats to your dental bridge before they develop into greater issues.
Why Choose Angel Smile Dental Care for a Dental Bridge?
Lifelike metal free restorations available
Every treatment custom-designed for each patient
Able to handle even the most complex cases
To have your missing teeth replaced with a dental bridge, don't hesitate to contact us at Angel Smile Dental Care so you can once again lead a normal life and enjoy the best in dental health!