Advanced Dental Services & Technology
Technology That Will Make You Smile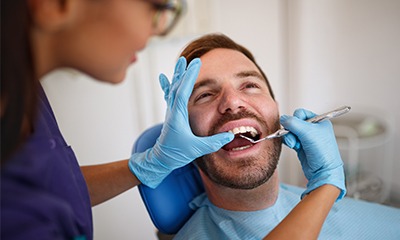 Each of our dentists is constantly learning about the latest advancements in the dental field, and because of this, our dental office features some of the newest technology available today. From diagnostics to treatment and every step in between, our tools enable us to deliver precise, comfortable, and effective care for every single patient. To come experience all the benefits of state-of-the-art dentistry right here in Mt. Prospect, give us a call today.
Digital X-Rays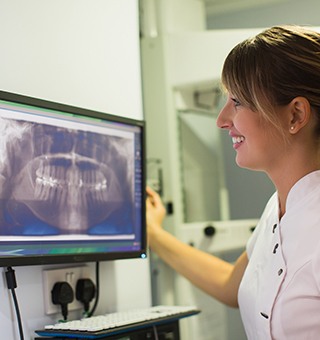 There is a lot going on underneath your teeth and gums, and our team uses X-rays every single day so we don't miss a thing when it comes to your dental health. Digital X-rays give us the ability to create high-definition images in much less time compared to traditional film, and the process also emits up to 90% LESS radiation as well. We can even show you your X-rays on a monitor seconds after taking them so you can understand everything there is to know about your smile.
CT/Cone Beam Scanner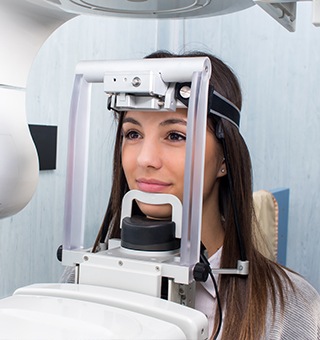 When planning complicated procedures like dental implant placement, our team needs a little more information about a patient's dental anatomy than what a traditional 2D X-ray can tell us. That's when we like to use our RayScan CT/cone beam scanner. This device creates an extensively detailed 3D X-ray model of a patient's teeth, jaws, and surrounding oral structures helping us plan and personalize their procedure to the smallest detail. This not only leads to a successful treatment but an easier recovery as well.
Cavity Detection System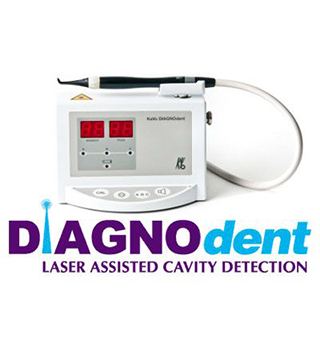 We no longer need to poke and prod your teeth in order to search for cavities! Instead, we can simply scan them with a special light that's able to detect even the slightest hints of decay, including those located within the small crevices of a tooth. This tool helps us treat troubled teeth even faster and better preserve our patients' enamel. With it, we're often able to stop a cavity from forming in the first place!
TMJ Therapy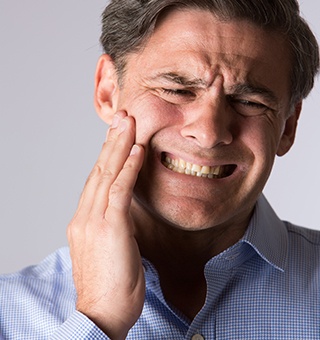 The joint that connects your jaw to the rest of your head is called the TMJ, or temporomandibular joint. It can sometimes develop inflammation or become misaligned due to a crooked bite, which can lead to symptoms like a stiff jaw, frequent headaches and earaches, and even pain in the neck and shoulders. Our team never forgets this often overlooked part of oral health, which is why we examine the TMJ at every standard checkup. Should we notice any dysfunction, we can figure out what the problem is and then provide effective, noninvasive treatments. This may consist of adjusting a few teeth to rebalance the bite or having a patient where a mouthpiece to bed that puts the jaw into a more functional and comfortable position.